The dashboards help users better understand the content, activities, and other important data within ReadyCMS. The benefits of using dashboards are reflected in visually presenting the important data first. It saves time, boosts productivity, and makes life easier in general for the users.
General
After you sign in to your ReadCMS account, you will be redirected to the general dashboard page.
General dashboard functions as a control panel of your website. It contains all the tools, reports, eCommerce related actions, all the other types of content, your shortcuts, and many more.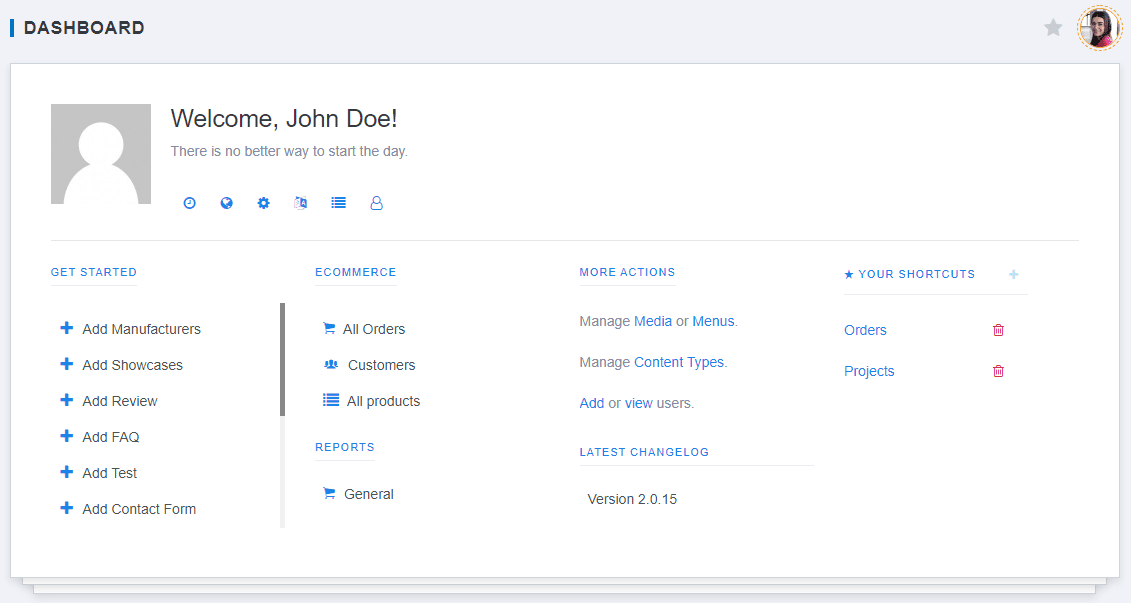 In the eCommerce section of the general dashboard, there is an order summary for today, this week, and this month, along with a bar chart showing monthly sales.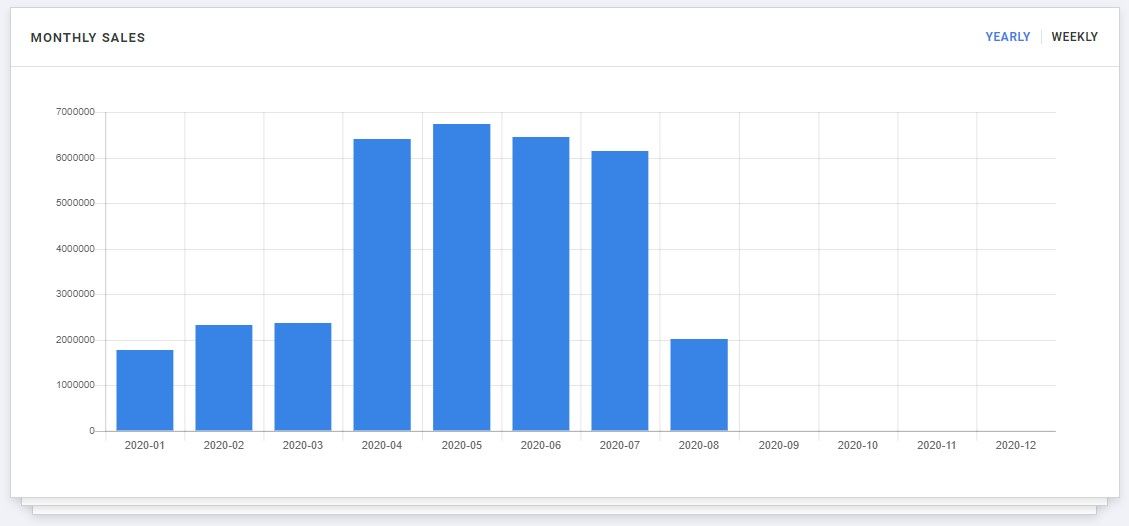 In the Content summary of the general dashboard, there is a control panel with a graphical representation of all the custom content on your website. It gives a great overview of what's been done and the content that needs to be worked on.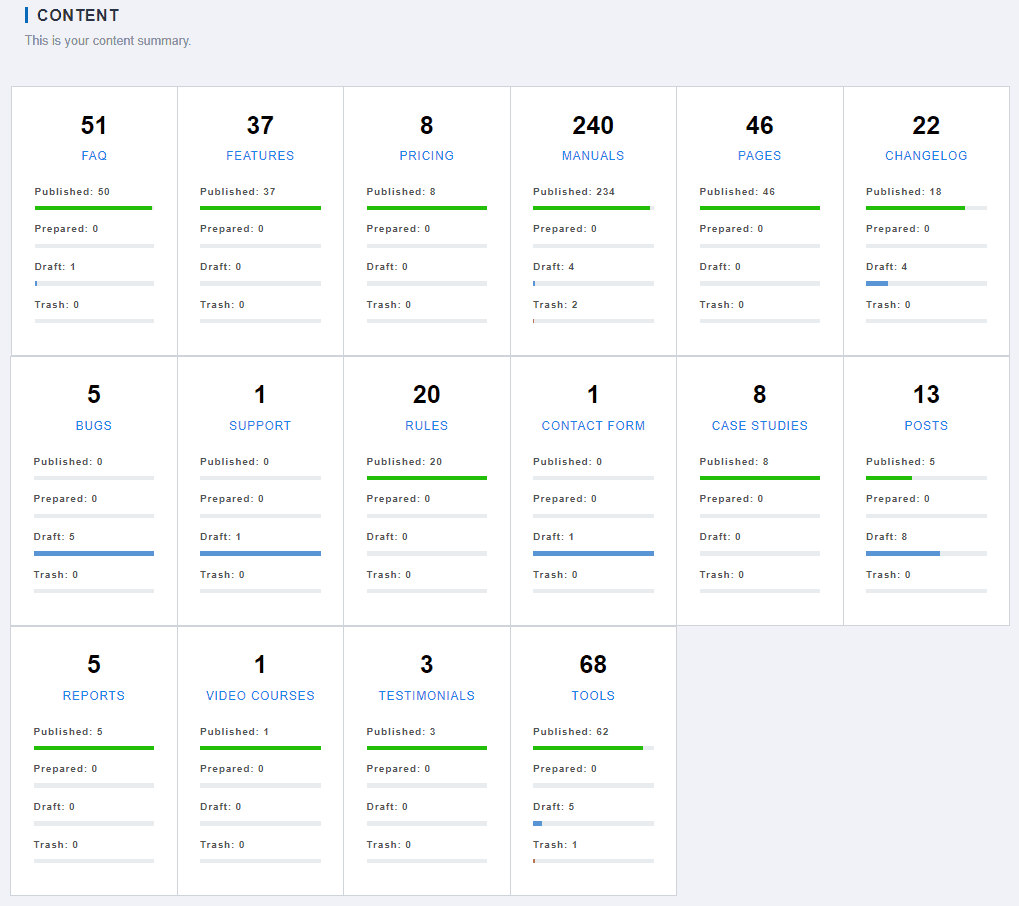 Benefits of using data dashboards
Important data first
Dashboards filter colossal amounts of data, bringing the most important data to the top. This allows the user to better measure efficiencies/inefficiencies, and to make more informed decisions based on collected business intelligence.
Bird's eye view
Dashboards provide an overall view of all the content, reports, and other data. Through dashboards, the user gains total visibility of all systems instantly (affected by the user account permissions).
Summary
Dashboard functions as a summary, providing a visual presentation of performance measures.
Saves time
Time-saving is one of the most important perks of dashboards. Filtering the most important data saves time. Having data reporting consolidated into one location saves time compared to running multiple reports.
Productivity boost
Another important benefit of using dashboards is its effect on productivity. Along with the aforementioned ability to measure efficiencies/inefficiencies, or the ability to make more informed decisions based on collected business intelligence, using data dashboards provide the ability to generate detailed reports showing new trends, or the ability to identify and correct negative trends. By analyzing and comparing data, the user can align strategies and set organizational goals.
---
Related topics: