Welcome to the part where you can manage multiple store locations for your online shop in order to track inventory and fulfill orders at your locations.
Store locations can be retail stores, warehouses, popups, drop-shippers, or any other place where you manage or stock inventory or where customers can pick up their orders.
Note:
If you only have one store location and you don't want to have an option for clients to pick up their packages at your store, you probably do not need to set this up.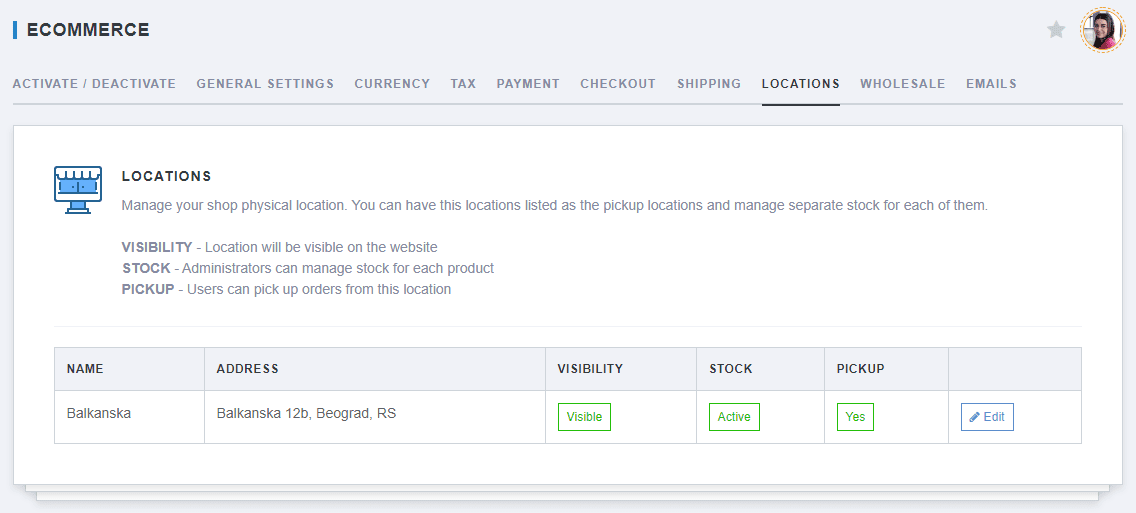 Benefits of having store locations
As we mentioned earlier, store locations can help you:
Manage inventory for each location separately
Enable the option for packages tracking
Connect each order with store location
Enable this location for packages pickup
Note:
Once you add a store location, you can not disable it. You can only deactivate the location and create a new one. In case you made an error, editing option is always available.
How multiple store locations affect products?
Once you have added multiple store locations and enabled the option for inventory tracking, each product will have new options where you can manage the inventory per location, rather than managing the inventory per product or per variable.
How multiple store locations affect orders?
If an order is being processed with store location, that inventory will be managed from that specified location.
If you want to learn how to add store locations, refer to Adding store locations.
---
Related topics: