When you have several people accessing your company's ReadyCMS subdomain, it's a good idea to have client accounts set up for each person.
An administrator can specify each permission for the users accordingly to what tasks users can perform and what features users can access.

You can set client account permissions, tailored to let users access various data, without giving them access to sensitive information.
Tip:
It's always beneficial to give each user a specific role.
Permissions are split by action groups: View, Create, Edit, and Delete.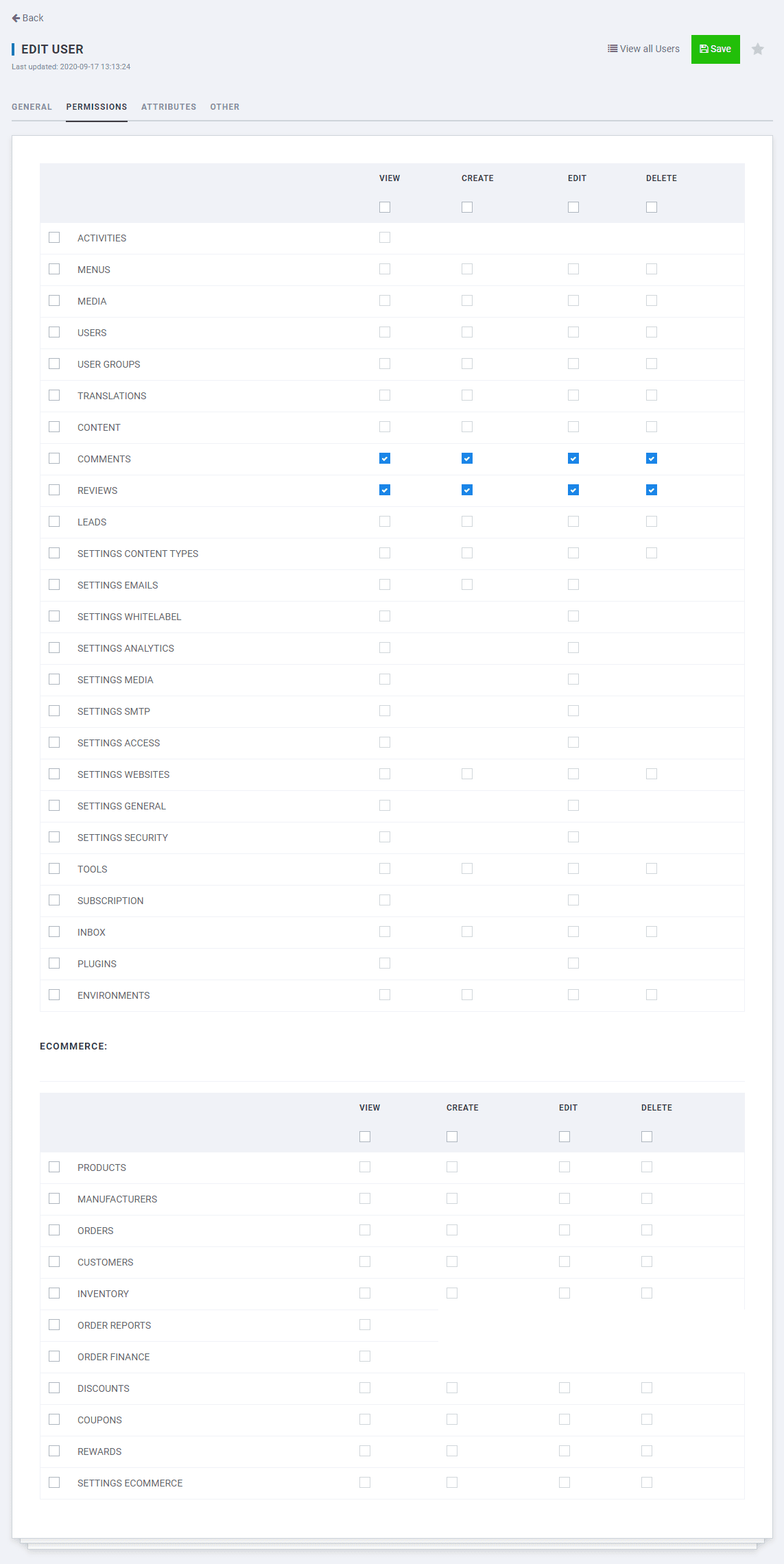 Each user can have their permissions defined by these action groups and per content or data type.
Tip:
You can set a custom financial role for a user (i.e. a financial advisor) that can only view financial reports but will not be able to manage anything else on the website.
Or you could set a store manager role that has all the permissions needed to run a store, but without access to financial reports.
The possibilities are huge. This way you can maximize operational efficiency, reduce administrative work, and reduce the risk of mistakes that can be made.
How to set additional permissions
Sign in to your ReadyCMS account
Hover over the Settings dropdown menu (in the main menu/navigation bar) with your mouse


Click on Users > All users
Choose a user's account you want to set permissions for, and click the Edit button
On the Permissions tab tick the checkboxes of the permissions you want to give to the client/user
Click the Save button to confirm the changes
---
Related topics: