Assistants are virtual consultants designed to help ReadyCMS users achieve their goals and make the most of ReadyCMS. Their role is to provide advice based on the data at their disposal.
Like any good assistant, analyzing and collecting data is part of their job.
Assistants help administrators make more sales, share tips on how to write a product description, what to write about in a blog, help them understand which pages of the site have few views, from which pages users most often leave, and so on.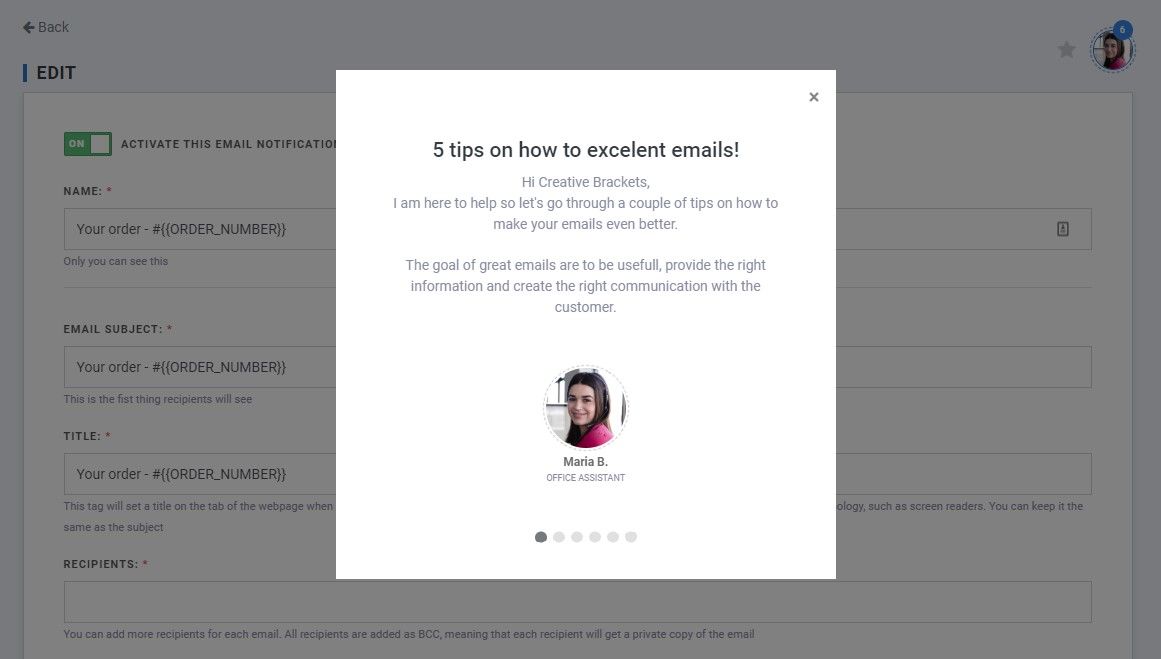 The assistant's color is reflecting the nature of the information they are providing:
Blue

: the assistant is giving you a piece of advice, or notifying you about some general info

Green

: everything is under control

Orange

: the assistant is giving some sort of warning

Red

: your immediate attention is required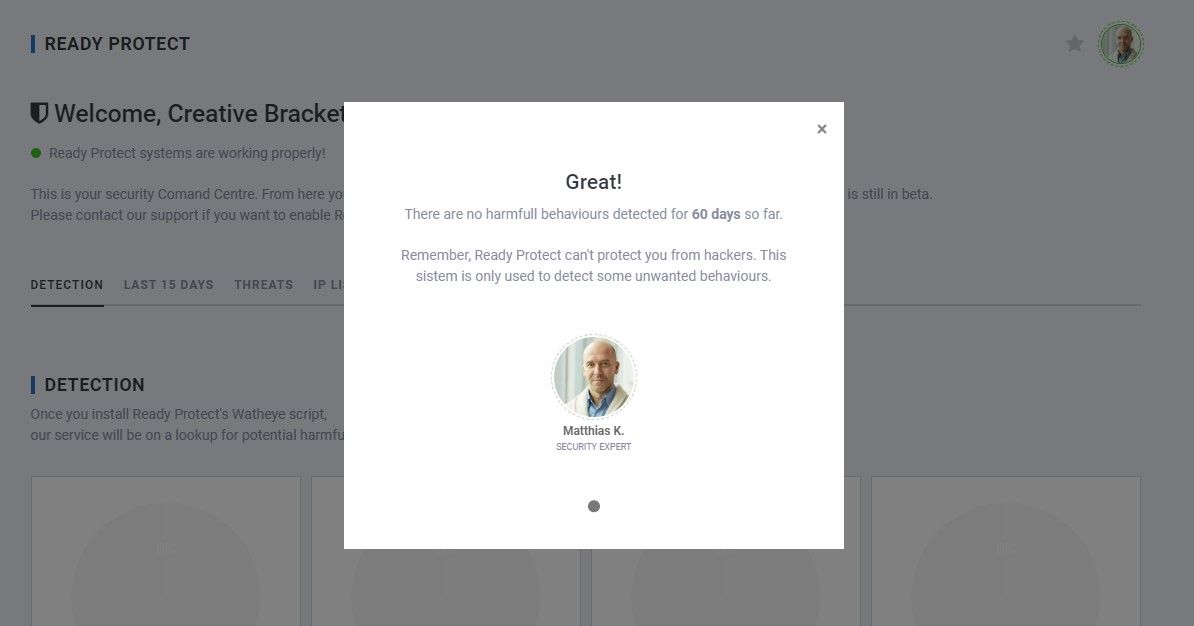 Note:
This feature is still in beta and will be introduced to you in the near future.
Meet the assistants
There are several virtual assistants and they are divided into groups, according to the field in which they dominate:
Julia R. & Elio P. - Marketing Experts

Nicolai N. & Ada C. - SEO Experts

Emilie R. & Eric T. - Sales Associates

Maria B. & Robert J. - Office Assistants

Martha W. & Matthias K. - Security Experts
---
Related topics: