Reports are a form of presenting information that concisely identifies and examines issues and events that have occurred within an organization (in your case - your eCommerce webshop).
Tip:
Easily measure your eCommerce return on investment (ROI) and make better, data-backed decisions with our ReadyCMS report system.
Reports of the orders and sales can be found on your eCommerce dashboard.
Another way of accessing reports is through the Reports section of the Shop menu on the navbar.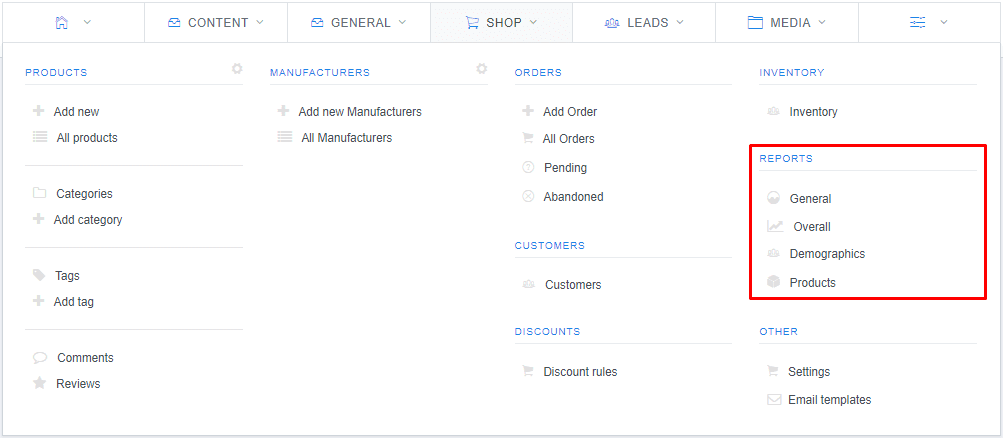 Reports are presented in 4 ways (eCommerce dashboard sections):
General eCommerce statistics
General eCommerce stats display KPIs (status of orders), monitor sales, and present the overall changes in the bar chart of monthly sales.

Overall
An overall report allows you to quickly evaluate the effectiveness of your entire marketing department.

Demographics
Demographics report shows the list of countries and cities from which the orders originate, and shows the orders timetable line chart.

Product reports
The product report displays the all-time most popular products and the number of total sales and orders of those products.

Note:
The permission to view and analyze various reports in ReadyCMS can be given or revoked by setting custom permissions for specific users. If you want to learn more, refer to Permissions.
---
Related topics: