General eCommerce statistics are presented on the General eCommerce dashboard.
The dashboard monitors sales and presents the overall changes in the bar chart of monthly sales.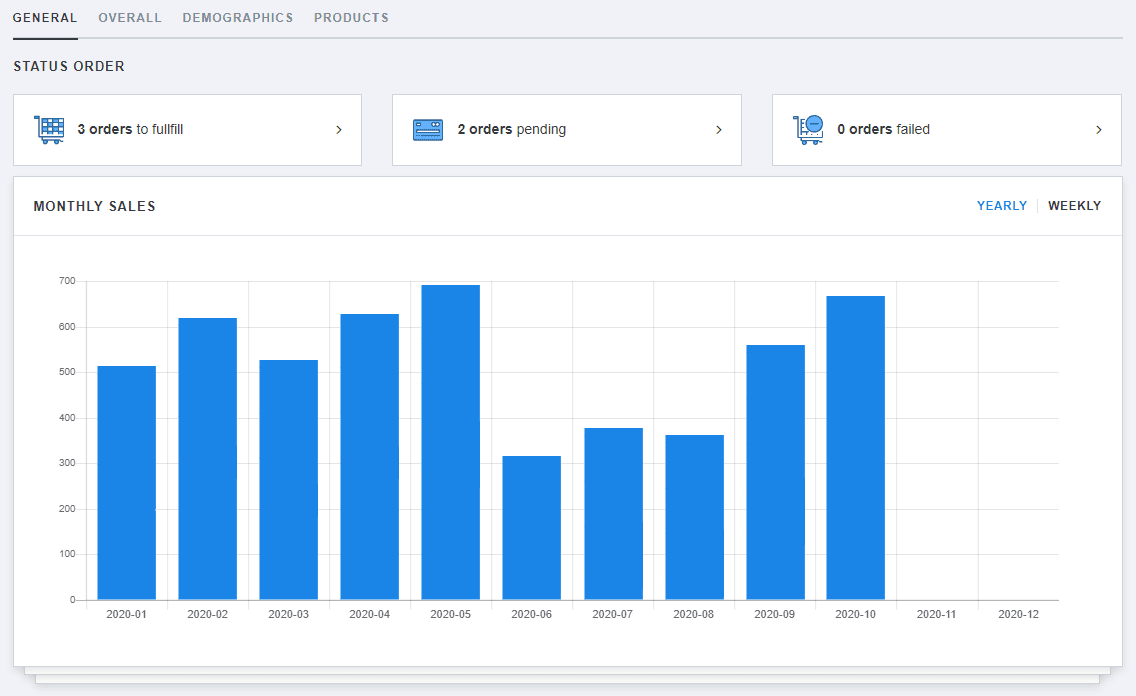 Status order helps you keep track of orders that are not completed.

There are three types of orders tracked:
orders to be fulfilled
pending orders
failed orders
Clicking on one of these statuses will take you to the Orders page, set to filter specific orders that you chose (e.g., orders Pending).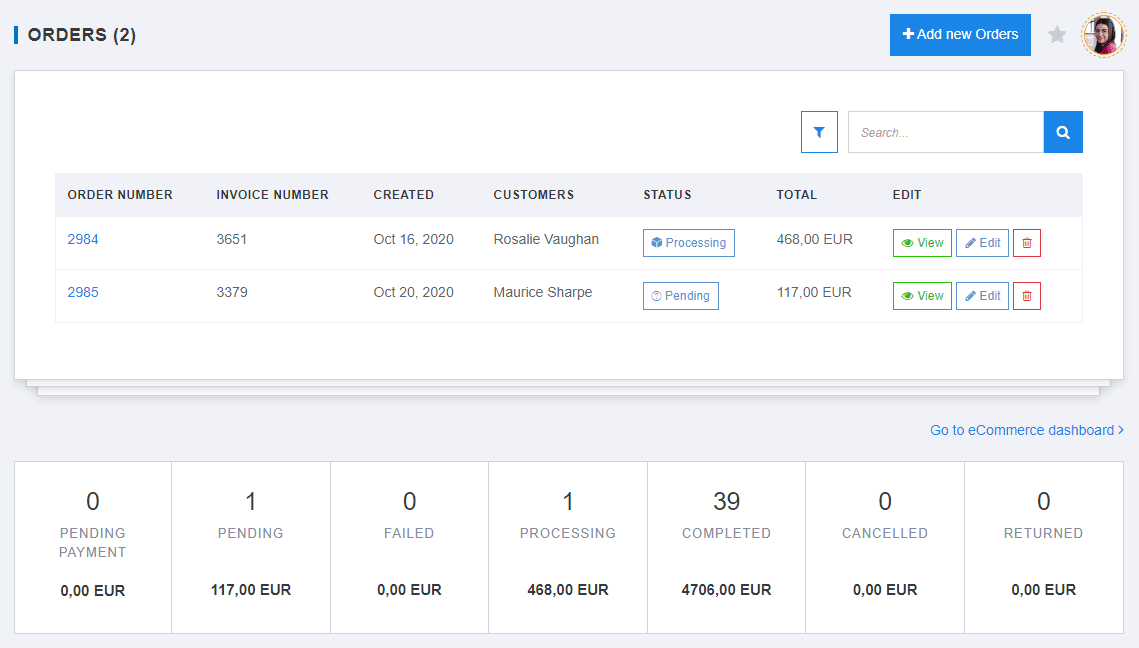 Here you can deal with your daily tasks and assignments, and resolve potential problems and issues.
The General eCommerce dashboard also displays changes in sales and orders per day/week/month (both changes in numeric value and percentage value).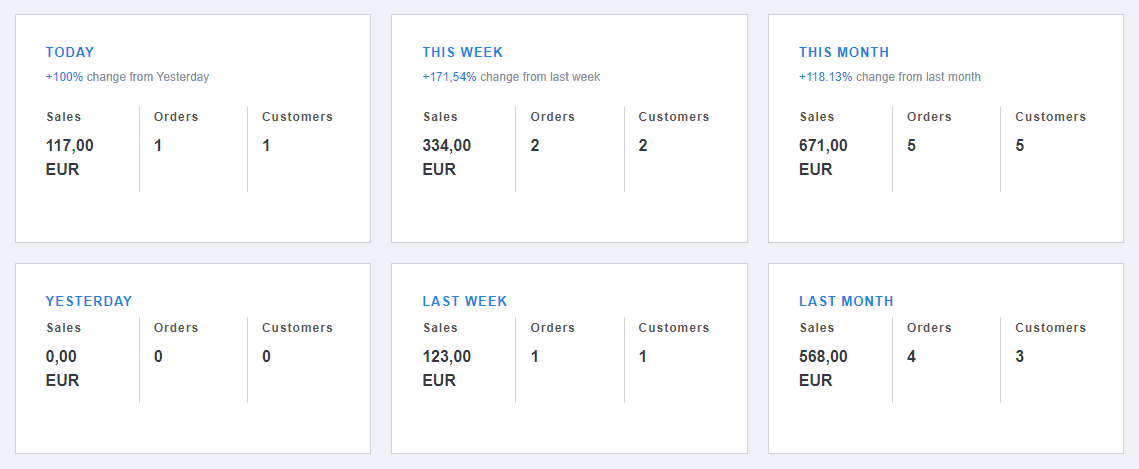 If you want to learn about the overall report summary, refer to the Overall page.
---
Related topics: